Welcome
Explorer!

A new galaxy awaits, populated by alien beings both fantastic and strange. We have only begun to chart the star systems beyond the recently established Terra wormhole, and while we have made contact with some of the foreign species inhabiting this region of the cosmos, many have yet to be encountered by a human. Brave souls like yourself are needed to venture into the unknown, make contact with new races, and establish friendly relations. We are pleased that you have cleared the necessary psychological and physiological screening, ensuring your suitability for the task at hand. We have equipped you with the standard universal translator, an AI companion to guide you in your journey, and have made certain resources available, though once you cross the threshold, your mission's direction is yours to command.
As soon as you are ready, you may board the shuttle bound for our first contact point-- Eventyri Junction. Remember, the future of Terra's status with these unknown beings lies in your hands! Please endeavour to make a favourable impression. Good luck!

GAMEPLAY

Similar to a dating sim, Galactic Monster Quest focuses on the interaction between you and the characters. Armed with your mighty cursor, point and click your way among planets and space stations, exploring the surfaces and corridors. Discover a variety of alien races, striking up conversations with them to earn their trust and friendship. Speaking with characters offers choices in your interaction, and the choices you make will determine that character's feelings towards you. Learn about them, endear yourself to them, or otherwise give them reason to appreciate you, and you may be rewarded with exceedingly 'friendly' relations..
If you've registered an account with us, your in-game tablet will store the contact information of characters you've grown close with, and you can give them a call at any time for a repeat performance!
We hope you'll enjoy exploring!


MEET THE CAST

These are just a few of the interesting beings you might encounter out there. More races and planets are being discovered on a regular basis, meaning that there will be great opportunity for further exploring!
Cha-Rashka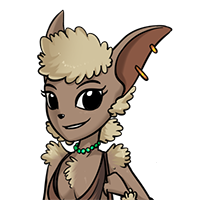 Sex: Female Species: Cho-Cho Age: ?? Occupation: Weaver
Evolved from a tree-dwelling species, they have a slender, light-weight and furred bipedal body structure, ranging in average height from 1.2-1.5 meters. They bear climbing claws on both hands and feet, though the modern variety of the species has shown a regression in the claws as technology has replaced the need for feral advantage.

Papasoposa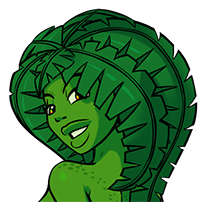 Sex: Female Species: Floral Age: ?? Occupation: Goddess
An unusual species which may have originally come from carnivorous plants, these beings form a symbiotic relationship with a large tree or other growing thing, and share the nourishment from its roots while in turn increasing their host's metabolic functions, speeding growth rate.

Choma Sahal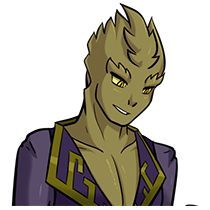 Sex: Male Species: Marmarok Age: ?? Occupation: Trader and merchant
Living in the arid regions of Nuredan close to the equator, the Marmarok are a technologically advanced species capable of interstellar travel, the only race on the planet who have shown this level of advancement. While they initiate trade with the other native races, they guard their technology jealously, as the other indigenous species are deemed not ready for the secrets of the stars.

Lithica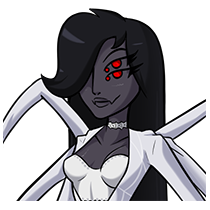 Sex: Female Species: Ozzek Age: ?? Occupation: Chemist
Preferring cool, dry places to the alternately humid or arid climates found on most of Nuredan, the Ozzek tend to inhabit the underground, making their homes in caves, tunnels, and mountains. Intelligent and evolved from a predatory species, they survive on fluid diets, which include the blood of a small herd animal which they farm in their sub-terranean villages.


More Games :

CONTACT

Frequently Asked Questions
Question: When will the game be available?
Answer: Galactic Monster Quest has been launched on April 23th 2018.
Question: Will it work on my phone?
Answer: The game runs in browser on any device which supports HTML5. For the best experience we recommend the Google Chrome app as first choice including for those using Phones and Tablets.
Question: Is it free?
Answer: The game is free to play, offering multiple free and paid characters to interact with. If you like who you're talking to, you can take them on a date for a small amount of in-game credits, which may be purchased in-game or obtained by pledging on Patreon.
Question: When do credits respawn?
Answer: Credit respawns have been removed as of August 2018. Instead we will be adding free characters over time to interact with. These characters do not require any credits to unlock.
Question: When will you add the next free character?
Answer: Unlike paid characters, free characters are not bound to a release schedule. We work on free characters whenever we have development time to spare.
Question: Can i use my credits in other games?
Answer: Game currency is currently bound to the game it's purchased in. We plan to change this in the future so purchased currency can also be used within our other games.
Question: My credits and game progress are gone?
Answer: Inactive Profiles are automaticity purged and cannot be restored. Guests are removed after 90 days of inactivity or when you cleared browser cookies. Members are removed after 7 years of inactivity and are not bound to browser cookies.
Question: Can I save my progress?
Answer: If you create an account, your progress will be saved. Your saved data will be accessible upon login on multiple devices.
Question: Can I change my avatar?
Answer: At this time, the player avatar is set. Having a changeable avatar presents difficulties with the way our sequences are animated, but it is a challenge we are looking into solving for the future.
Question: What sort of content will be included?
Answer: The game features content for any sexual orientation, and later on, will also include areas featuring some fetish content.
Question: Will the content change?
Answer: Yes! We will consistently update the game with new characters, areas, etc., including new interactions for existing characters. On top of that, characters will move about to different places, and swap out with other characters. Can't find someone you like? Don't worry! If you have their number, you can call them up. Otherwise, they'll be back soon!
Question: Can I get my character in the game?
Answer: We are not accepting submissions at this time.
Question: I want to help! Can I?
Answer: The best way to help is by spreading the word about the project! At the moment, we are not looking for general assistance applications. However, if you are a background artist, or voice actor/actress, interested in getting involved with the project please feel free to contact support@galacticmonsterquest.com with reference material and a brief cover letter.